THIS SHOW HAS BEEN POSTPONED-STAY TUNED FOR UPDATES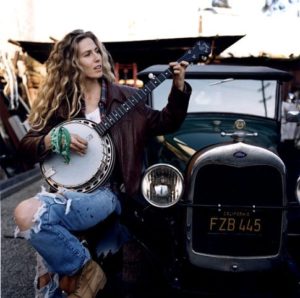 After attending Manhattan School of Music as a percussionist for nearly a year, Sophie B Hawkins left to pursue a professional music career. She got her big break playing percussion for Bryan Ferry, and after he fired her she was inspired to write the hit single, "Damn, I Wish I Was Your Lover".
Her first album, Tongues and Tails, full of primal, fiery pop, was an immediate success, earning her a Grammy nomination for Best New Artist. Sophie followed that with Whaler, which featured the smash ballad, "As I Lay Me Down."
More recently, Sophie has displayed her versatility starring as Janis Joplin in the stage musical, "Room 105," receiving rave reviews during its sold-out run.
Sophie has earned six New York Music awards as well as an ASCAP award for "As I Lay Me Down". Her music has been a part of major television shows and films such as "Dawson's Creek," "Party of Five," "Community," "40 Days and 40 Nights," and "Mrs. Winterbourne."
Sophie is preparing to release a new album. She has two children and currently resides in Brooklyn, NY.