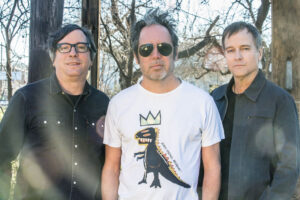 CANCELED
With nearly a quarter-century of music-
making under their collective belt, the
members of Fastball continue to expand
the band's widely loved body of work.
The trio's catalog encompasses such
memorable albums as their 1996 debut, Make Your Mama Proud; their 1998 platinum breakthrough, All the Pain Money Can Buy (which spawned the Grammy-nominated Top Five hit "The Way"); 2000's The Harsh Light of Day; 2004's Keep Your Wig On; 2009's Little White Lies; and 2017's Step Into Light. Fastball's new album, The Help Machine, features the songwriting and vocals of Miles Zuniga and Tony Scalzo. With drummer Joey Shuffield completing the longstanding lineup, the trio's time-tested creative rapport is evident. Don't miss this rare intimate venue appearance!